APPOINTMENTS ARE REQUIRED TO REDUCE YOUR WAIT TIME
We are your  Detroit Area preferred Lease Return Center and can help accommodate all of your Lease turn-in  needs! 
When your lease is maturing,  you no longer need your lease due to Covid or you are now working from home...Livonia Chrysler Jeep can help you with the process.  You  have options and your trusted advisers at Livonia Chrysler Jeep can help you make the right choice.
Lease a New Vehicle
Always like a new vehicle? Return your current lease and enter a new lease with Livonia Chrysler Jeep. We can help get you in to the right vehicle at the right price. In many cases returning lease customers qualify for additional incentives on top of employee, friends, and supplier discounts. Contact the Livonia Chrysler Jeep sales department at (734) 666-6896 to learn more about returning lease specials.

Purchase Your Leased Vehicle
You know your leased vehicle better than anyone. You've enjoyed your Chrysler, Jeep or Dodge and completed all of the maintenance over the years. We can assist you with the buyout of your vehicle, including competitive finance offers and service contract options. Please contact the sales department at (734) 666-6896 to confirm your purchase amount and to begin the buyout process.
Return Your Leased Vehicle at Lease End or Early
Just need to return your lease? We offer the opportunity to turn your lease in early at NO cost to you.  Not ALL leases will qualify for this special  program.  But if your lease expires in 6 months or less we can quickly tell you if it does. 
Lease returns are done on an appointment basis so we can reduce your wait time.
To set a lease return appointment, contact Keith Greene via email at
keith.greene@livoniachrysler.com
or phone at (734) 838-1871. Be sure to bring the following to your appointment:
Both sets of keys
Owner's manual
Spare tire
All other factory equipment
If your vehicle has not yet been inspected by your leasing company, a final inspection will be done by a third-party inspector at a later time. Any excess wear and tear or disposition is levied by the leasing company after the vehicle is returned. These charges are not from Livonia Chrysler Jeep.


Livonia Chrysler Jeep always accommodates lease returns that were initially sold here, but because of limited space on our storage lot we may be unable to accept all lease returns. Please contact Keith Greene for additional details.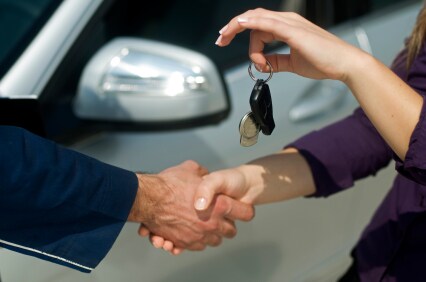 Hours
Monday

09:00AM - 08:00PM

Tuesday

09:00AM - 06:00PM

Wednesday

09:00AM - 06:00PM

Thursday

09:00AM - 08:00PM

Friday

09:00AM - 06:00PM

Saturday

Closed

Sunday

Closed