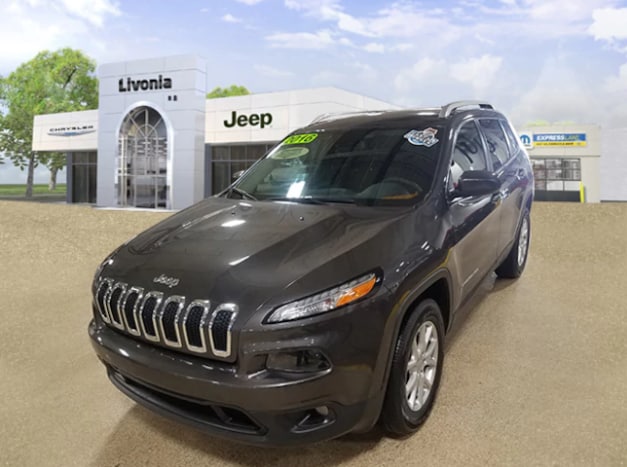 Here are the Top 10 Reasons Why You Should Purchase a Used Car at Livonia Chrysler Jeep:
You save money - This may be one of the biggest, if not the biggest reason why buying a used car is so wonderful eat is because you save big money! Not only do you save money on the purchase of the car, but you will save money on your sales tax and insurance premiums as well!
Our Pro Certified Lifetime Limited Powertrain Warranty - The longer you have a car, the more you will need to take care of it. Why not buy a car with a warranty to help you keep your vehicle in the best condition it can be in for as long as possible? We want you to have the peace of mind that comes from knowing you are covered for the cost of critical mechanical breakdowns.
The value - Cars depreciate in value steadily because there will always be a newer car with newer technology. Buying a used car, which could be a year or a few years old, it will cost less to insure it and still be as dependable as it was when it was new!
Safety reasons - There are many dependable used cars out there that have incredible safety features to keep you and your family safe. Always make sure that you research potential cars you are looking at to make sure that the car can meet your safety needs! Have questions? Ask us!
The variety - At Livonia Chrysler Jeep we will always have a wide variety for you to pick the car you are looking for. Always make sure to stay attentive with vehicles coming in and out of the market because more cars will filter through it every single day.
More bang for your buck - You can buy an excellent vehicle and not have it put a major dent in your budget! Even though a car may be a few years old, it could still feel like it's brand new!
The lifetime -Owning a used car is great if you are looking for a car to last! Depending on the model and how well you take care of it, most used cars are bought with the intent of making them last as long as they can, and this is a great reason to look into the used car market.
Registration fees are cheaper - As well as car insurance, you are responsible for filling out registration forms upon purchasing a car. Buying a used car is a great way to save some extra cash because the registration and insurance fees will be a lot lower in price!
Depreciation drops slower -Buying a used car is great because even if you purchase it with the intention of only keeping it for a few years, you might be able to resell your car around the same price that you bought it for! This is because the depreciation of the car drops slower over time.
Great for first-time buyers - If you are looking in the market to purchase your first car, then used cars are great to keep your insurance and registration low, as well as saving money! There are so many used cars out there that look as though they are brand new vehicles. Do your research and make sure you know exactly what you are looking for before looking around because it will make your search that much easier when finding your perfect used car.