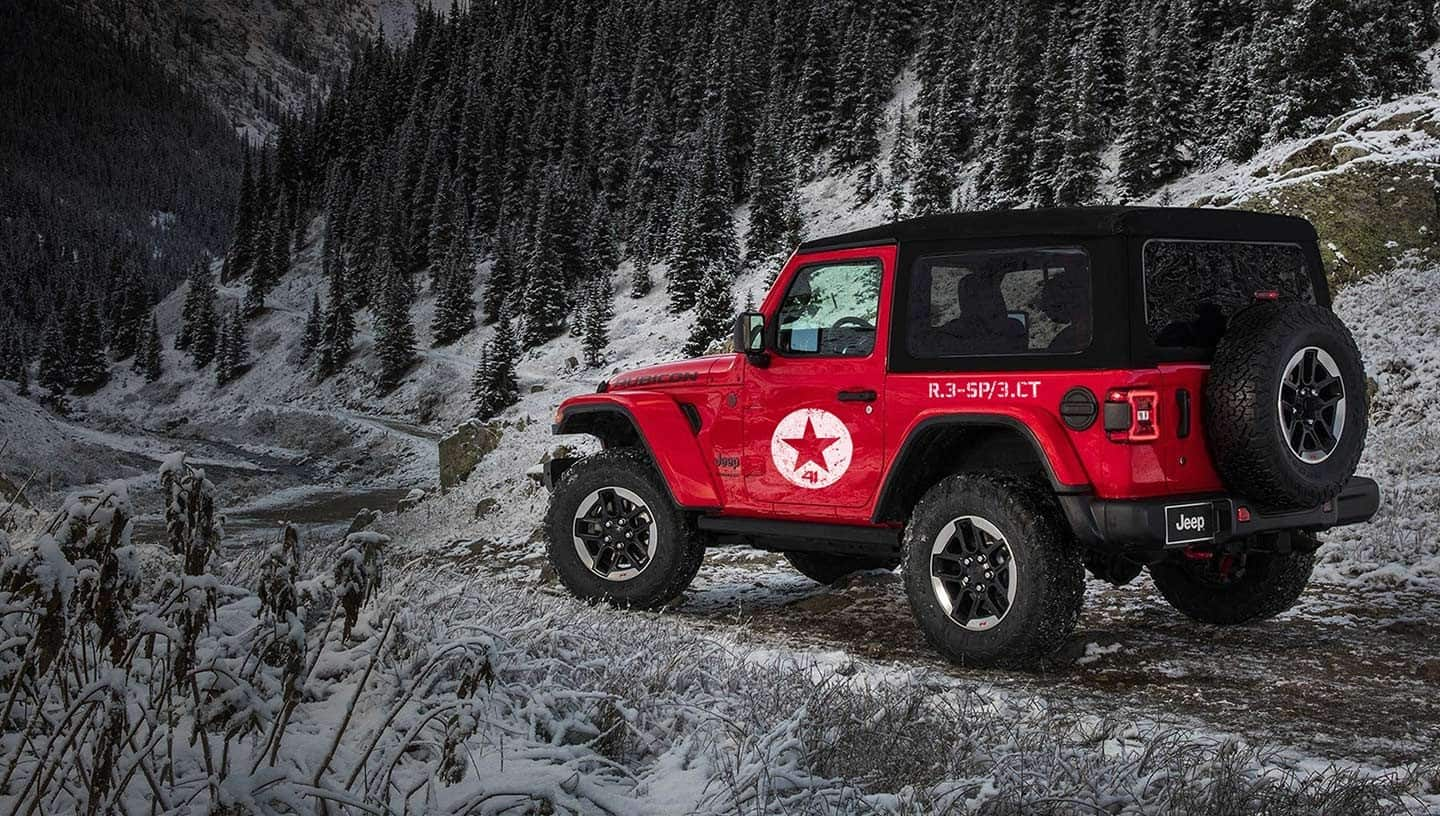 According to MotorTrend, the new Jeep Wrangler is what crossovers want to be when they grow up, and we couldn't agree more!
Stay True To Who You Are
The All-New Wrangler is true to its heritage, combining tried-and-true features with updated design and materials to deliver a vehicle ready for the future. New lights—including available LED headlamps and tail-lamps—provide remarkable illumination and a striking appearance.
The Possibilities Are Endless
State-of-the-art technology and connectivity, innovative features and improved convenience are all included in the heritage-inspired design. Add high-quality materials and precise technical details and 2018 Wrangler drivers will enjoy more storage, more comfort, more visibility and a quieter ride14.
Taking It To New Heights
The most capable Wrangler ever. Period. Available 33-inch tires, stronger axle tubes, larger brakes, three available 4x4 systems, rugged steel skid plates and more all add up to you being able to take your Wrangler farther than you ever thought possible.
Your Wrangler Your Way
Every Jeep® Wrangler is as remarkable as the person who drives it. Now you can really make it your own with new Jeep Brand Graphics. The Jeep Brand Graphics Studio lets you apply hundreds of different graphic combinations to your Wrangler, buy them and have them sent directly to you. It's your Wrangler, your way.
The Icon
Trace the roots of the All-New 2018 Wrangler and they will lead all the way back to the original WWII-era Willys MB. The authentic Jeep® Brand DNA, with its rich history and genuine 4x4 off-road capability, courses through the All-New Wrangler, while it instinctively forges a new path to adventure and pure, open-air freedom. Come join the fun at Livonia Chrysler Jeep!