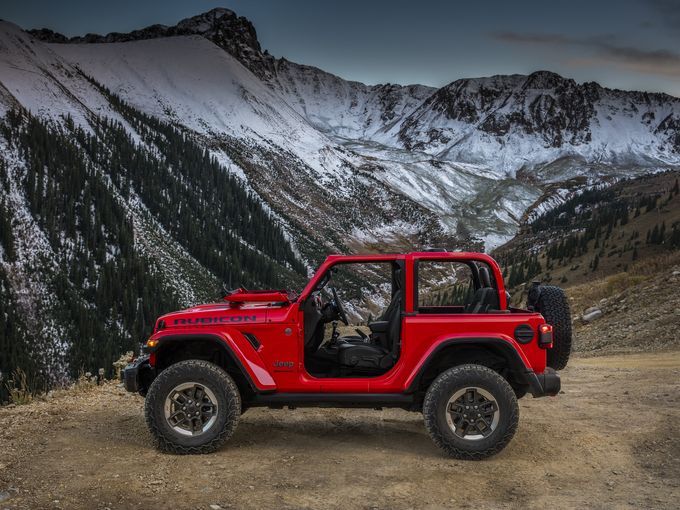 Next week, when things have calmed down after Thanksgiving and Black Friday shopping is complete; the Los Angeles Auto Show will unveil the all-new version of the iconic Jeep Wrangler.
The all-new Wrangler is expected to combine classic Jeep looks and off-road ability with improved fuel economy, comfort and convenience. The new Wrangler also keeps the boxy shape we have all grown to love, but gets new engineering for the 2018 model year.
Anticipation has been off the charts with Jeep enthusiasts, with a fan forum even posting a leaked owners manual.
FCA shared a few teaser images recently and has vowed a four-wheel drive vehicle with "a modern design that stays true to the original, advanced fuel-efficient powertrains, more open-air options, with more safety features and advanced technology than ever before."
We are fully expecting that Jeep will bonafide hit and look forward to seeing you at Livonia Chrysler Jeep for a test drive!
Livonia, making it convenient for drivers from all over Farmington Hills, Canton, Plymouth, Redford, and Northville to make the quick drive to see us here at Livonia Chrysler Jeep and drive home in the new vehicle of their dreams today!