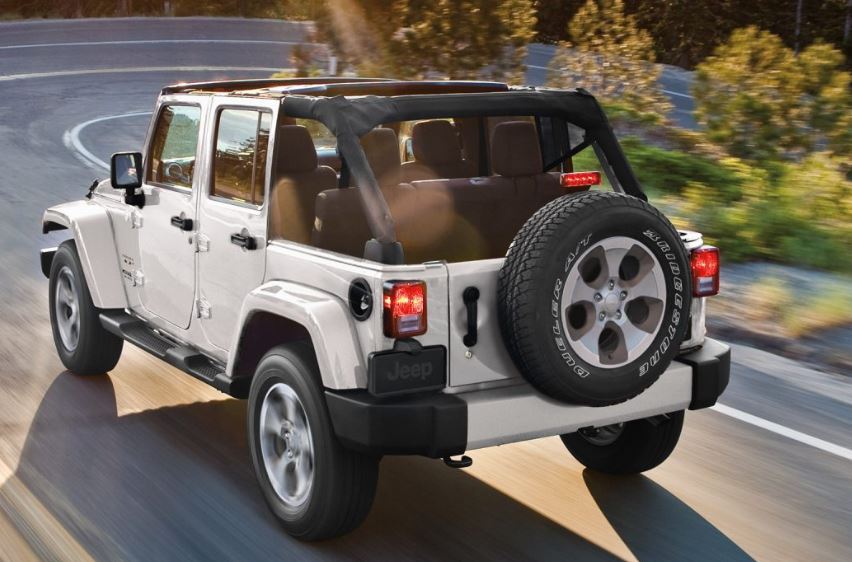 The Wrangler Unlimited has received the Seventh Consecutive Hottest 4x4-SUV Award at SEMA
Adventure in style with the capable and comfortable Wrangler Unlimited Sahara from Livonia Chrysler Jeep. Body-color fenders, polished 18-inch wheels and the available body color hardtop set the Sahara apart. Add the legendary Jeep brand capability and you get a ride destined to create unforgettable journeys this summer!
As Car and Driver says…. "The Wrangler remains utterly charming. The complete opposite of a sports car, the Wrangler Unlimited delivers fun in its own way. When driven slowly, the bouncy ride can be experienced as whimsical. Remove the roof panels, and it's a tanning salon. Take off the doors, and it's a new-friend magnet. Fold the windshield—not a great idea on the road but amazing off-road—and you'll experience the great outdoors in a way only a dirt bike can approach."
So get the adventure started and come on in to test drive your new Wrangler at Livonia Chrysler Jeep today! We service the Plymouth, Canton and Northville areas right off of Plymouth Road between Merriman and Middlebelt roads, literally a couple minutes south of I-96.