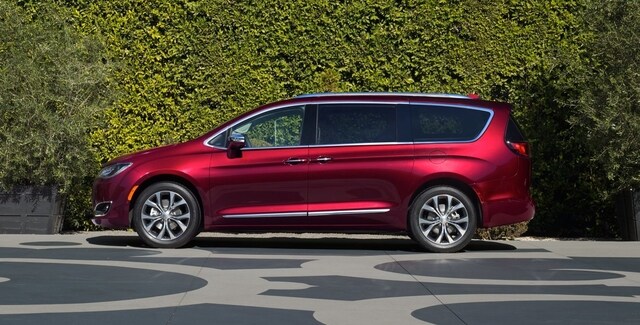 With more than 100 standard and available safety and security features plus the highest safety rating in its class, you will feel safe and secure purchasing a Pacifica from Livonia Chrysler Jeep.
The Chrysler Pacifica is the ultimate family vehicle, and with the addition of the Chrysler Pacifica Hybrid, it's now the most fuel-efficient and safe family vehicle. "Parents and children today are busier than ever and often need to be in multiple places at one time. The Chrysler brand is focused on providing transportation solutions for families to make their lives easier," said Tim Kuniskis, Head of Passenger Car Brands at Chrysler AT, FCA – North America.
In addition to the 100-plus safety and security features, the minivan is fitted with the largest dual touchscreens of any family car that offers built-in games and apps with the available Uconnect Theater.
At Livonia Chrysler Jeep we are thrilled to offer our customers a best-in-class vehicle experience as well as safe, environmentally friendly transportation. Come on in during our Summer Clearance Sale and test drive a Pacifica! Now through September 5, 2017 you can lease a NEW Pacifica New 2017 Chrysler PACIFICA TOURING PLUS with DVD starting at only $209/mo* Learn all about it on our website*